This course will be your first step in your chosen pathway journey.
I would say my 
favorite
 part of the remote worker course was the interview section. Please TAKE NOTES in this section, it is pure gold! Not only did it prepare me for my web design interview, but my interviewers actually stopped several times to say how amazing my responses were because they felt that I had researched how to answer their questions 
perfectly
. They were so incredibly impressed and my confidence skyrocketed. This section really made me think about how I would specifically answer their questions and how I could create a lasting impression and it did just that.
—Angelica N, New Remote Working Professional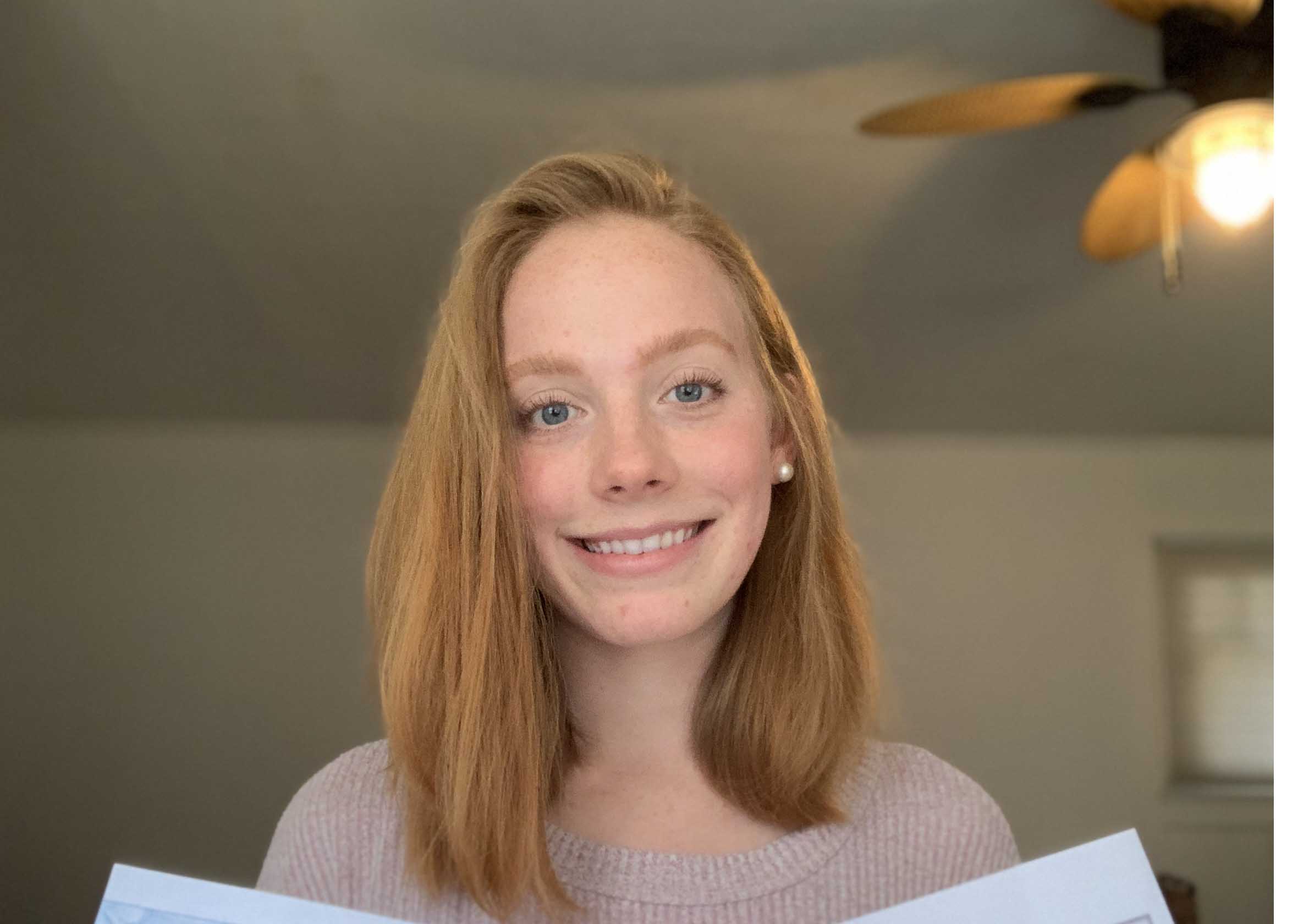 What is remote work? Put simply, it refers to the ability for working professionals to do their jobs outside of traditional brick-and-mortar office settings. This can include working from home, coffee shops, libraries, and more.
Benefits of Remote Work
>
Remote work allows employees an unparalleled level of independence and the ability to better manage the age-old work-life balance.
>
Remote work also allows for tremendous opportunities to pursue entrepreneurship on your own.
>
With remote work, more and more positions are being opened up for people with a certain set of skills—not a certain degree.
>
Remote work has leveled the playing field, enabling those who previously couldn't access educational and professional materials the opportunity to learn and work from the comfort of their own home.
>
Remote work is perfect for those seeking to transition from another career—such as retail, manufacturing, military, etc.—to in-demand industries hiring remotely.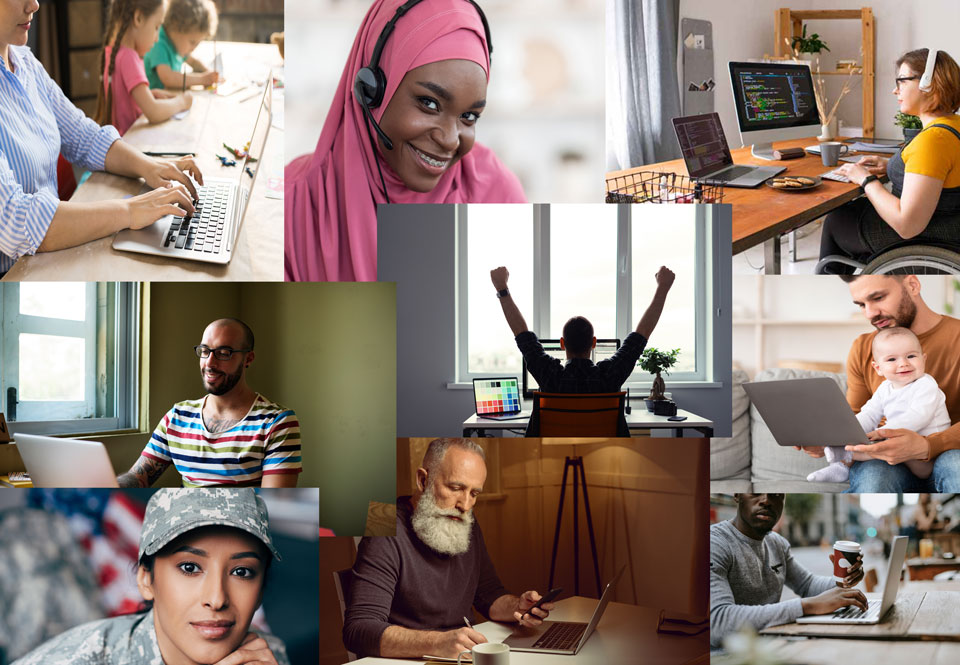 Learn From the Experts


The creators of the courses have been working remotely for decades. We understand the pros and cons, ups and downs, and overall challenges of working remotely. Working remotely has massive benefits that can greatly enrich your life and help you achieve the optimal work-life balance. However, this course isn't just about our views—we feature video interviews with people in a variety of industries who have worked remotely for years and share their top tips and tricks to prepare you to become a successful remote worker.


Whether you are a corporate employee who works at home, someone who is transitioning to a new remote work career, or a freelancer who works in coffee shops, you can learn the skills needed to flourish in a remote career. 
What Will You Learn in the Course?
This course will fully equip you to become a remote worker and succeed on day one working from home. Here are some of the key questions you will be able to answer by the time you finish this course:
How can I benefit from working from home (WFH)?

How is working remotely different than in the office?

How can I benefit from the new dynamics of remote work? 

How can I leverage my skills into a new work from home career? 

How can I begin a career as a freelancer and work as my own boss?

How can I track and build on my success to achieve my goals? 

How can I build your brand as a professional remote worker 

How do I organize and set up my workspace at home?

How do I manage my time as a remote worker?

How do I stay motivated, energized and focused?

How do I successfully deal with and eliminate distractions?

How do I overcome the fear of shifting to remote work?

How do I ensure a work-life balance that works for me?

How do I ensure my wellness while working remotely?

 How do I use the five communication methods when working remotely?

 How do I handle situations when technology fails?

 How do I work with people from other cultures and in different time zones?

 How do I deal with conflict? 

 How do I build trust with my clients, employer and co-workers? 

 How can I be an ethical remote worker?

 How can I ensure I am safe when it comes to cybersecurity?

 How do I deal with legal questions about being a remote worker? 
Get Prepped and Get Hired
Unlike other interview preparation courses, this course focuses on the most common questions in an interview that need to be answered more carefully when trying to land a remote working position. The purpose for this course is not to prepare you for every question you could be asked, but to concentrate on those questions that could trip up the first time remote working interviewee. 
Over 20 lessons of the hardest interview questions and preparation strategies for anyone seeking a remote position examples include:
Fastest way to kill an interview
What to do if you were asked to leave your last job?
What is your biggest weakness
How to best handle your nerves and interview anxiety.
What is your edge and how to use it?
Welcome to Our Community


"WebProfessionals.org is proud to back this one-of-a-kind industry certification for remote working professionals around the world. We know that the world of work is changing, and we are excited to help usher in new generations of remote workers in all industries who represent the future of the global remote workforce."
—Mark DuBois, Executive Director, WebProfessionals.org


Remote Working Professional Course and Certification Syllabus
and Free First Chapter Review
Ready to enroll, then select the pathway below and get started.